I've been sort-of reading a book by a scholar of Jung recently, which has introduced me to the idea of the story as a map of our psyche, the different characters representing different sides of ourselves, the different locations representing the different territories of our consciousness and unconsciousness. And so, I have been examining the imagery of Adam and
Eve
and the garden through that lens.
God tells Eve, "I will greatly multiply thy sorrow and thy conception. In sorrow thou shalt bring forth children."
If the garden is innocence, and partaking the fruit is a fall from innocence, then Eve represents the part of each of us (whether we are female or male) that asks questions, the curious, eager side. The unfortunate truth is that often when we ask powerful questions we learn unpleasant truths; we find sorrow and disappointment. However, we are also able to open new worlds to ourselves, to give birth to new potential. The act of creation, of giving birth is not pleasant. It is painful. It is work. There's a reason we call it labour. When we put our whole being into a task, we feel the sorrow of failure or disappointment or dismay, but we taste the sweetness of potential and we see the possibilities which we have created by our actions.
We are constantly partaking of the fruit and leaving the garden. Over and over again. It's called growth. The serpent was wisdom to many ancient religions. Dangerous and powerful, shedding its old skin over and over as it grew.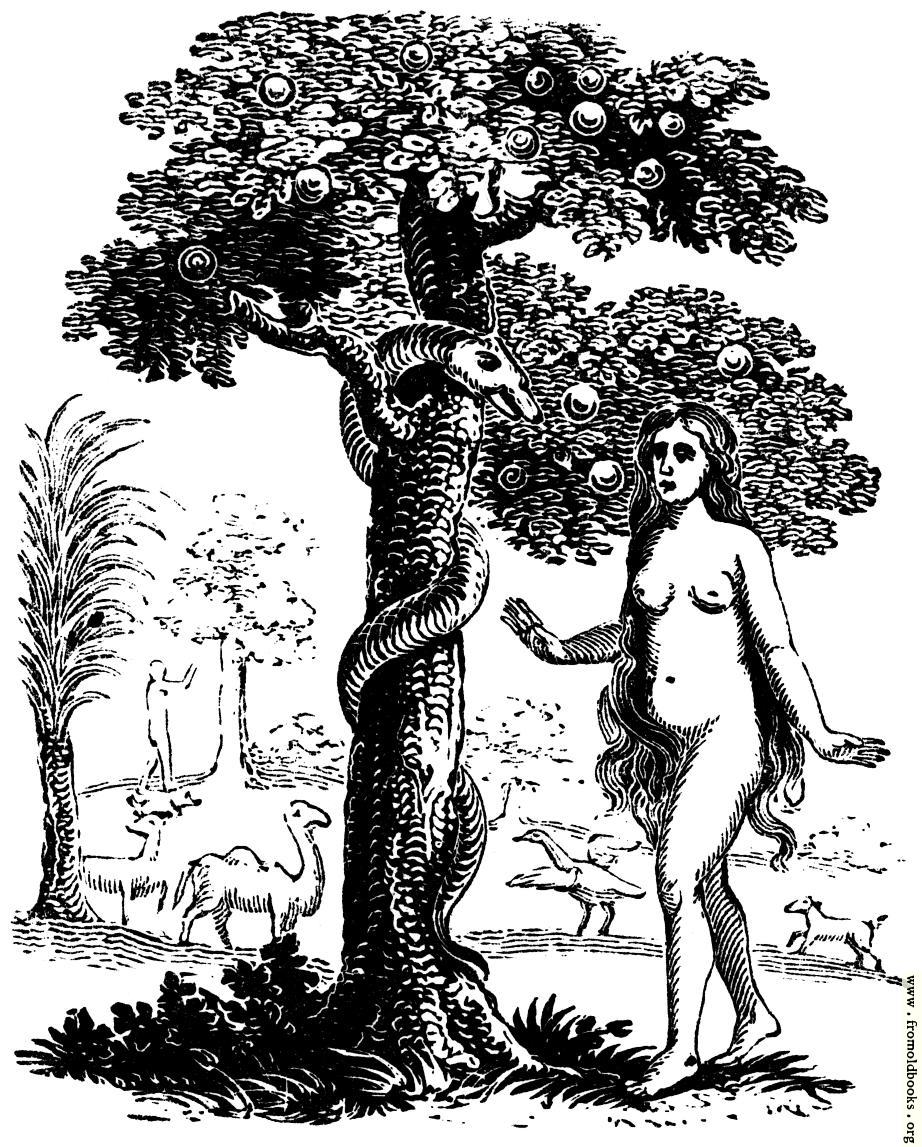 Perhaps even the symbol of the Goddess.