This is totally cheating as a blog post, but I came across
this tutorial
on how to do a really cute bun using only a sock:
That was actually going to be my whole post but then I thought of something else I want to say.
I was thinking about crafting, art, on the way home. How I really enjoy it. Almost more than anything. By myself or with other people, doesn't matter, both are nice. Even if whatever it is comes out super crappy (a lot of the time it does - a lot of the time it comes out fantastic too), it is still just enjoyable to be MAKING. Like the process itself is pleasurable. So, as I was walking I was thinking or wondering if it isn't because there is no pressure to
perform
in that type of situation. Nobody's counting on me, there's no deadline, there's no need to be accurate or money will be lost or someone's reputation will be damaged. It's just nice, like how eating is nice, or running is nice, or jumping or singing or swimming in the waves of the sea. My pace, my vision, just see what happens. You know?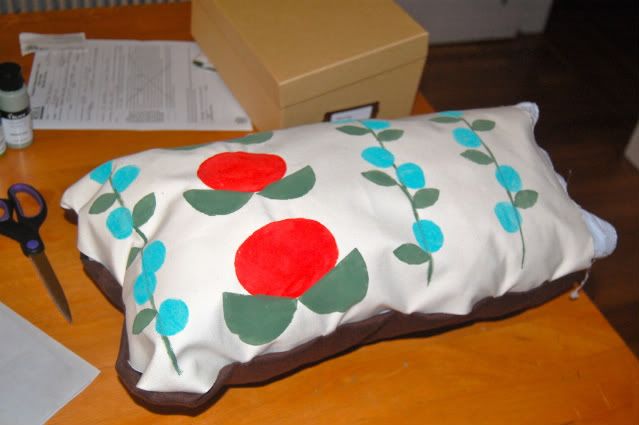 Potato print pillow in progress